Marcel Marceau
Paris International

School of
Mimodrama
The Ecole Internationale de Mimodrame de Paris Marcel Marceau, as it is known in French, was created as a place of instruction and creation for students of the art of Theatrical Mime. Since its opening in 1978, the school has welcomed students from all over the world, and its student body always reflects diversity of nationality.

Students selected by audition at the school enter into a 2-year program of instruction in several disciplines all aimed at training the students' bodies and creative minds in the art of Theatrical Mime. Some skills are taught in regular classes, others in periodic workshops. Instruction includes:
Mime (Marceau Technique, creation)
Corporeal Mime (Decroux Technique)
Acting
Ballet

Modern Dance
Acrobatics
Fencing
(*Note: Disciplines subject to change according to availability of instructors. Some disciplines begin in 2nd year.)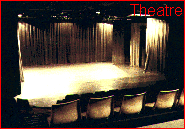 . Classes are run from 1 October to 30 June, and all are taught in French. (A language class is provided by the school for foreign students.) Instruction takes place in the school's Dance Studio and Theatre, and the latter is also the setting for a showing of students' creations at the end of the academic year.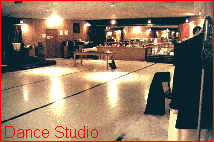 .
.
Ecole Marceau hosts Journées portes ouvertes ("Open doors week") in January, when the public may enter to watch the classes. Contact the school office for dates and times.
.
---
AT THE CONCLUSION OF THE ACADEMIC YEAR 2005,
ECOLE MARCEAU CLOSED PERMANENTLY. THE PROGRAM IS DISCONTINUED, AND NEW STUDENTS ARE NO LONGER BEING ACCEPTED.

Ecole Internationale de Mimodrame de Paris Marcel Marceau
17, rue René Boulanger
75010 PARIS
FRANCE
Tel. +33 (1) 42.02.32.82 Fax +33 (1) 40.18.95.62
E-mail: ecolemarcelmarceau@free.fr
Ecole Marceau Official Website: http://ecolemarcelmarceau.free.fr/
If you would like additional information about auditioning for and attending Ecole Marceau, such as financial aid, housing, etc., please see The World of Mime Theatre's Ecole Marceau Information Assistance page.
The World of Mime Theatre (WMT) is not officially associated with the Ecole Internationale de Mimodrame de Paris Marcel Marceau (EIMP). The above information is provided as a public service, but not at the request of the school. Neither WMT nor the EIMP should be considered to be responsible for services provided by the other. Some information above is subject to change. Please contact the EIMP for current information.
---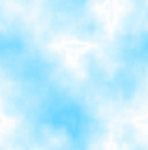 Ecole Marceau Graduates, say hello!
This page last updated 09 July 2006.
---