Since his first television appearance at the age of 12, Lorin Eric Salm has steadily pursued a career in acting for film, television, and stage. As a teenager he attended a special school in Los Angeles geared toward television, theatre, and fine arts, and went on to earn his Bachelor of Arts degree in Theatre Arts from California State University, Northridge.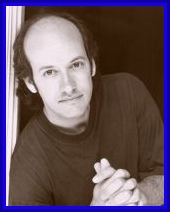 Inspired by a longtime interest in Theatrical Mime, Lorin then set off for Paris to study for three years under the great French master Marcel Marceau, and returned to the U.S. a graduate of Marceau's school.
During his years of study, and in the time since, Lorin earned professional credits in film, TV, and theatre from Hollywood and Las Vegas to New York, Paris, and Israel.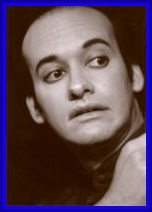 Equally adept at comedy and drama, Lorin's talent and training in movement bring a unique quality to the characters he creates. While skilled with spoken text, his body communicates alongside the words, in between them, and in their absence. This unique ability brings visual life to his work, and makes him particularly well-suited to roles with special movement requirements, including aliens, robots, animals, and other non-human characters. In addition, Lorin's capacity for physical illusion and for precision in movement provide him an uncommon ability to accomplish green/blue-screen and motion capture work.
Lorin is a member of the Screen Actors Guild (SAG), the American Federation of Television and Radio Artists (AFTRA), and the American Guild of Variety Artists (AGVA), and is a resident actor in the Ziggurat Theatre Ensemble.