| | | |
| --- | --- | --- |
| | MIME: THE UNIVERSAL LANGUAGE? | LIBRARY |

While the art of Mime may be culturally universal, the words Mime and Pantomime can be found in many different forms among the world's languages. Take a look below to see how Mime is spoken around the world.
* JavaScript must be enabled on your browser to use the translator below. If it was disabled when you first loaded this page, be sure to click Reload/Refresh after enabling it. Need help? Click here.


All information included in this article was either created as original material for The World of Mime Theatre, reprinted from another published source by permission of the author or publisher or both, or is believed to be in the public domain. Any person who believes that any portion of the above article has been used here in violation of existing copyrights should notify the author of this website immediately and the claim will be investigated. "Good faith" disclaimer
©1996-2017 The World of Mime Theatre. All rights reserved.
This page last updated 01 January 2003
---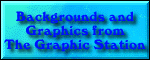 How to enable JavaScript on your browser
Netscape
1. In the Edit menu, choose Preferences.
2. Click Advanced.
3. If the box next to Enable JavaScript is empty, click in the box to check it.
4. Click OK at the bottom.
5. Once you have enabled JavaScript, click the Reload button at the top of your browser to reload the page and to activate the JavaScript function.
Internet Explorer
1. Click Start (Windows), point to Settings, click Control Panel, and then double-click Internet Options.
If you are using Internet Explorer 4.x, double-click Internet in Control Panel. (You can also find the Control Panel in the My Computer folder.)
2. Click the Security tab.
3. Click the Internet zone, and then click Custom Level.
If you are using Internet Explorer 4.x, click Internet Zone.
4. In the Settings box, locate the Scripting section, and then click Disable under Active Scripting.
5. Click OK.
6. Click OK.
7. Once you have enabled JavaScript, click the Refresh button at the top of your browser to reload the page and to activate the JavaScript function.