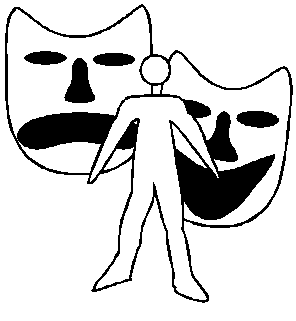 The World of Mime Theatre is devoted
to the promotion of Mime as a specialized theatrical art.
Its goals are education, information exchange, entertainment, and providing the
opportunity to connect people involved and interested in Mime Theatre around the world.

LIBRARY


Articles and Reference
About the Art of
Mime Theatre

INFORMATION

& RESOURCES
· Schools & Workshops ·
· Bookstore ·
· Publications ·
· Film & Video ·
· Organizations ·
· Websites ·

PERFORMANCE


The Who and Where of
Mime Performance
Around the World:
· Mime Artists ·
· Companies & Troupes ·
· Festivals ·

CALENDAR


Upcoming Shows,
Festivals,
and Events

THEATRE

LINKS
Other
Theatre-Related Sites
Worth Visiting
SEARCH


Find Exactly
What You're
Looking For
Countries Currently Represented at The World of Mime Theatre
---
The World of Mime Theatre was created and is maintained by Lorin Eric Salm.
The design of this website, and all text and graphics contained herein,
are ©1996-2019 The World of Mime Theatre,
except material whose copyrights belong to other parties and is used here by permission. All rights reserved.
"Good faith" disclaimer
This page last updated 24 February 2014.